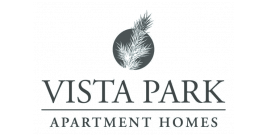 Your Review
Submit a Review

Resident Reviews
|

Recommended: Yes
Thank you for your feedback! -Management
|Recommended: Yes
Great place to live — I am very happy here.The property and staff are great
Thank you so much for your feedback! -Management
|Recommended: No
I've been here 2 years and they are trying to fix this place up so they are trying
Thank you for your feedback! Please feel free to reach out to me in regards to any questions that you may have. -Management
|Recommended: Yes
Staff — I will sometimes complain and bring things to the attention of mgmt that I think are important. I have found that staff mgmt is always responsive to my comments. I also think that it's important to talk about things that are going well. This morning when I left my apartment, I noticed how clean the hallway was, how nicely painted the walls were, and how well-lit and bright the hallway was – this made me feel good. When I walked outside, I noticed how clean the grounds were, even around the dumpster, and how well maintained the grounds were – this also made me feel good. This morning, it really felt like staff mgmt cares and is really working hard to make Vista Park a great place to live – this made me feel good about my decision to live here. Sincerely, Solwazi S. Johnson
Thank you for your wonderful feedback Mr. Johnson, Our Vista Park Team takes great pride in this community, and it gives us great pleasure that our residents enjoy their home and community. The Vista Park team will continue to work hard to provide our residents with an inviting and friendly community. If you ever need anything, don't hesitate to reach out.
|Recommended: Yes
Been here over a year — The roaches have been getting worse but we never get a chance to plan out with the office a good time for it to be sprayed and looked at since we have cats. Not a night worker friendly enviroment. Kids beat on walls and run around hallways like a playground. People will play music so loud it can be heard and felt 2 floors up as well as the entire bottom floor. Other than all of that, better than everywhere else I've lived in aurora. Of those can get fixed and it was like when we first moved in, I'd recommend to everyone.
Ms. Ming, We are very sorry to hear about the issues you have experienced at Vista Park Apartments. Please stop by the office at your earliest opportunity to address all concerns to the Community Director Lyn or you can reach her at lyn@bldgapartments.com. If you are still experiencing or when you do, please contact our office so we may address the issue immediately. Again, we apologize for the inconvenience and hope to hear from you soon. Thank you Vista Park Apartments staff
|Recommended: Yes
Friend — Christopher Tinnes is amazing and extremely helpful Very professional and knowledgeable. I am very grateful for him Beautiful place
Karen, Thank you for the wonderful feedback. Chris is an amazing asset to our team, and community, and we are happy to know that he goes above and beyond to ensure customer satisfaction.
|Recommended: Yes
Maintenance Supervisor — Chris, has been very responsive to any requests for maintenance and is doing an excellent job.
Mr. Duane, We appreciate you taking the time to share your experience and kind words for our hard-working team. We do all we can to ensure residents have the highest living experience possible and invite you to continue reaching out with any questions or concerns. We would love to help make your experience here even better!
|Recommended: Yes
Best Customer service — I would Recommend Vista park apts to all that are looking for a apartment to rent. Good Pricing and staff is willing to work with you also the best Customer service. I always have parking And it is very quite.
Thank you :) Our Vista Park Management team works hard to make sure the community is a happy place for all.
|Recommended: Yes
Tony — He is awesome, he is always on time, gets the job done and has an excellent customer service. He is dedicated to his job and you can see his great work ethics. Thanks Tony
Thank you for the wonderful feedback Jessy. Making residents like you happy is our main mission here at Vista Park.
|Recommended: Yes
Highly recommend living here — Great management awsome maintenance staff Anthony is always very prompt and efficient and definitely goes the extra mile.
Tony, Thank you so much for the positive feedback. Our maintenance team work hard to ensure the property runs smooth, and love having the opportunity to help out our amazing residents.
|Recommended: Yes
Amazing — I have been living here a while and every time I put a request for a work order Anthony, the maintenance tech is always going above and beyond. Thank you Vista
Thank you Ms. Silvia, Here at Vista Park, we take pride in making this community great, and wonderful residents like you make it all worth while.
|Recommended: Yes
The maintenance requests — All maintenance requests have never been completed. Bath tub is cracking. Pipe leak damage from weeks previous not painted. And my bedroom was never painted when I moved in.
Mr. Rice, Thanks for the feedback!! We are working extremely hard to get these issues fixed out for our residents. We currently are undergoing a lot of work by our maintenance team and our contractors to get these issues fixed ASAP. please feel free to come chat with one of us at the leasing office to better address your needs. We hope you give us the opportunity to show you that we are turning things around here at Vista Park Apartments.
|Recommended: Yes
Renter — Staff is AMAZING. Always helpful, friendly, knowledgeable, and kind. The maintenance staff is just the best. ANY time I have needed something fixed it is done correctly and immediately. I have lived here for over a year and the newer management is a sincere pleasure.
Thank you for your feedback Ms. Lastarria, Our Vista Park team works hard to ensure things are taken care of in a timely manner. We take pride in providing a wonderful community for all of our amazing residents.
|Recommended: Yes
Leasing Staff — Came in to tour for a one bedroom, it has a lot of closet space, really loved the style of the buildings and the prices are amazing compared to other places, the leasing staff was very helpful with answering all my questions I already submitted my application and would highly recommend anyone looking for a place to come here 100 satisfied
Thank you for the review, Gloria! We are so excited that you've chosen to call Vista Park "home", let us know if you need anything. - Vista Park Management
|Recommended: Yes
Awesome Staff — I just moved in yesterday and I love it, the staff has been very helpful. My apartment is super cute, cant wait to decorate it.
Hi Ashley! We are so excited that you chose Vista Park as your new home! We look forward to having you as a part of our Community! - Vista Park Management